I am so excited to blog about this wedding. When Elyse contacted us, Charles and I knew that this was going to be a magical day. Elyse explained that she saw some of our pictures on facebook and knew we would connect. We met up in Brunswick NY a couple months before to discuss details and yes, we connected immediately, it was like talking to an old friend.
Two weeks prior to the wedding we took a ride to their home by the lake in Hague NY. Hague, once known as Rochester, is nestled in the Adirondack Mountains, and situated on the northern shore of Lake George. Their home with amazing views of the mountains and lake made for the perfect setting in every way!
When John and Elyse met they both knew right away that this was the ONE! John explained that after they met they had a romantic evening and lit paper lanterns over the lake, as they moved slowly over them and floated together into the night sky it was a sure sign it was meant to be.
"You're my shooting star because everything I've ever wished for is everything you are."
- Author Unknown
The wedding was held on Silver Bay, the chapel reminiscent of something out of a fairy tale, stone walls set on a little hill and a winding paved walkway- truly a romantic setting! Elyse and John both have very tight knit families; they made sure to include family and friends in the celebration. They're entrance into the boat house reception was "we are family". Everyone quickly joined them on the dance floor; it was truly an amazing way to become one big family!
I think Elyse sums up the day the best-
"On the perfect, summer's day that I shared with the perfect group of people I married my perfect "Match", and had the perfect wedding."
Venue: Silver Bay YMCA
Make-up Artistry: Erin Ford
Hair: Elizabeth King
Flowers: Binleys
Band: The Projekt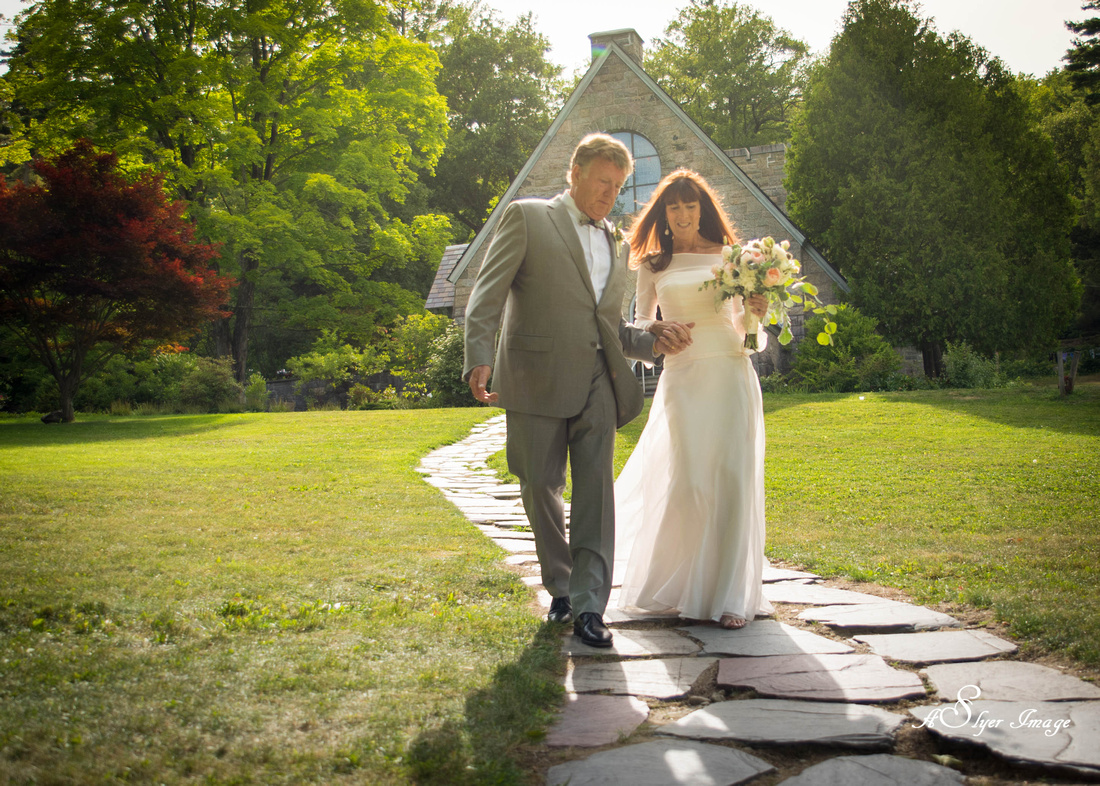 It was quite the party!