The first time we met Chelsie we fell in love with her care free spirit and her love for Knucklepuck. We first photographed them both in the late spring, it was one of our favorite shoot. The love and care we saw with them was amazing! It was the perfect Saturday, the snow was falling and we felt so lucky to get a chance to share her story, but also take some beautiful photographs of her and this powerful creature. This is their story.....
"Give a horse what he needs and he will give you his heart in return."
"During the summer of 2013, being only 17 years old, I spent months traveling hours upon hours searching for the perfect horse. My dream horse has always been a Paint but on my search, color didn't exactly matter. It had to be safe along with healthy and in my budget since I was paying for him all on my own.

Finally in August of 2013, I thought I found the perfect horse. He was a Palomino gelding that was sold right from underneath me. I immediately called my boyfriend balling my eyes out because I thought he was the "one". The same exact day the Palomino sold, only 15 minutes from my house I found a Paint that I went to look at right away. He was a 12 year old, registered American Paint Quarter Horse gelding named Knucklepuck. It was love at first sight. I immediately put a down payment on him without asking my knowledgeable family and friends for their opinions. Within a week, on August 29, 2013 I was brining my best friend home to meet his new herd. Three days after I brought Knucklepuck home, I brought him to our local fair for a Gymkhana. My parents along with my boyfriend thought I was nuts because I didn't know him yet, but my gut feeling just knew that everything was going to be okay.

Ever since this gelding has came into my life, he has taught me so much about myself along with the responsibility that comes with owning a horse. Together, with the support of so many people we have overcame the challenges that have faced us along the way. Together, we succeed at whatever it is that we do whether it is barrel racing, sorting cows, cattle driving, trail riding or gymkhanas. Together we win as one, and we grow as one. It is truly unbelievable how a human and a horse can bond so closely."
This was our first shoot with Chelsie & Knucklepuck- one of my favorite photo! So much trust-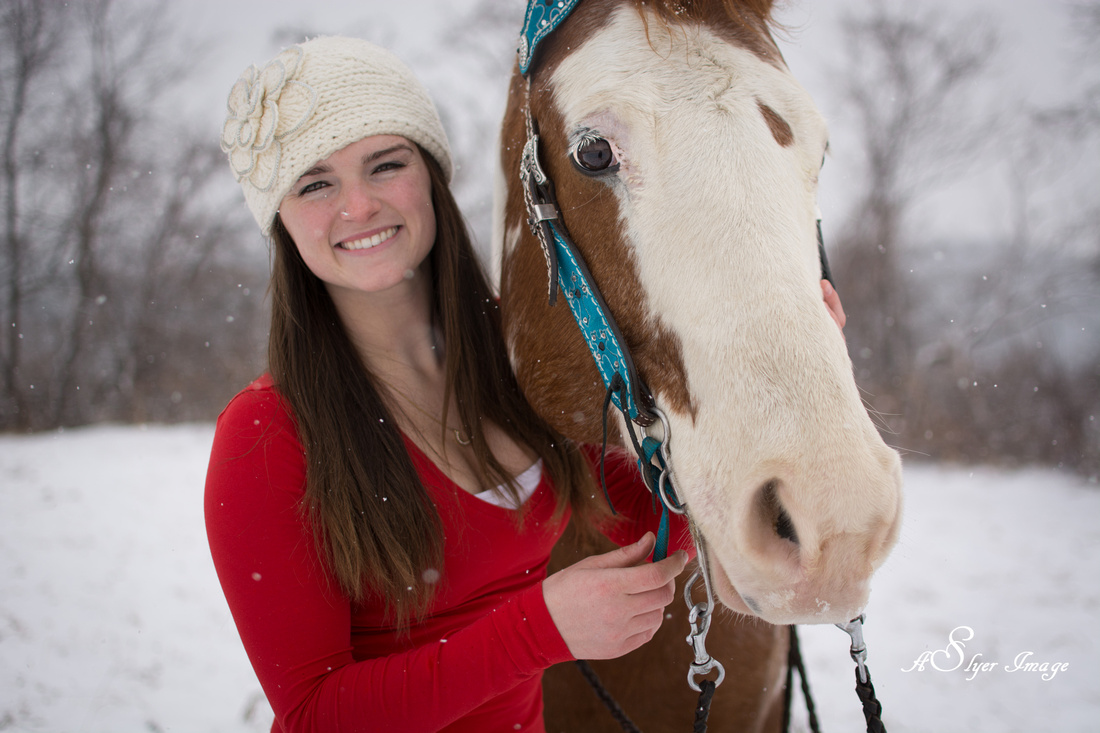 "Tie my bones to the saddle and turn our faces to the west
And we'll ride the prairie we love best"